Calibration Requirements of ISO 29001:2020
ISO 29001 Compliance in the Oil and Gas Sector
What is ISO 29001:2020?
ISO 29001, also known as "Petroleum, petrochemical and natural gas industries – Sector-specific quality management systems – Requirements for product and service supply organizations," is a standard that establishes requirements for quality management systems (QMS) in the petroleum, petrochemical and natural gas industries. It is supplementary to ISO 9001, and provides added emphasis on managing supply chain risks and opportunities specific to the oil and gas industries. GageList cloud-based software provides powerful tools to meet the calibration requirements of ISO 29001:2020
Calibration Requirements of ISO 29001:2020
Although ISO 29001 is based on ISO 9001, the calibration requirements of the oil and gas industries are particularly important due to the critical nature of operations, the need for precise measurements, and the potential consequences of measurement errors. Here's an overview of the calibration requirements of ISO 29001, with specific reference to their application in the oil and gas industries:
General requirements: Ensure that the equipment used for monitoring and measurement is suitable, maintained, and calibrated for its intended purpose. This is crucial to maintain the integrity of measurements in processes such as drilling, production, refining, and distribution, where accuracy is essential for safety, environmental protection, and product quality.
Calibration and verification: Calibrate or verify measuring equipment at specified intervals or prior to use, against measurement standards traceable to international or national measurement standards. In oil and gas, measuring equipment must provide accurate and reliable measurements to ensure safe and efficient operations. Specific calibration requirements and intervals for equipment will depend on the type of equipment, manufacturer's recommendations, and applicable regulations or industry standards.
Identification: Identify all measuring equipment so as to indicate its calibration status, and maintain records of the equipment's calibration. Proper identification is critical in preventing the use of uncalibrated or nonconforming equipment, which can lead to operational issues or safety incidents.
Handling and storage: Ensure that measuring equipment is properly handled, preserved, and stored to maintain its accuracy and fitness for use. This can include providing protective storage cases, controlling environmental conditions in storage areas, and following manufacturer guidelines for handling and storage. Handling and storage requirements also pertain to calibration processes and records.
Control of externally provided monitoring and measuring resources: Ensure that all calibration service providers used are competent and their calibration results are valid and traceable.
Control of nonconforming equipment: Take appropriate action, including evaluating the validity of previous measurement results and notifying the affected parties, if equipment is found not to conform to requirements. In the oil and gas industry, nonconforming equipment can have significant consequences, such as process upsets, environmental incidents, or safety hazards. It is crucial to identify, control, and address nonconforming equipment promptly.
Calibration-Related Clauses in ISO 29001:2020
Clause 7.1.5 "Monitoring and measuring resources" addresses requirements directly applicable to calibration:

Clause 7.1.5.1: General – Outlines general requirements for organizations to determine and provide necessary monitoring and measuring resources to ensure valid and reliable results, considering the specific needs of the oil and gas industry.
Clause 7.1.5.2: Measurement Traceability – Specifically deals with calibration and traceability requirements for monitoring and measuring equipment when measurement traceability is a requirement within the oil and gas industry. This clause covers the requirements for calibration or verification, identification, safeguarding the validity of results, and control of externally provided monitoring and measuring resources.
Additional related clauses that provide context or complement the calibration requirements within the scope of ISO 29001 include:
Clause 4.4: Quality Management System and its Processes – Emphasizes the need to establish, implement, maintain, and continually improve a quality management system tailored to the oil and gas industry, which includes the calibration process.
Clause 6.1: Actions to Address Risks and Opportunities – Emphasizes the need to plan actions to address risks and opportunities in the QMS, considering the specific context of the oil and gas industry, which may involve the calibration process.
Clause 7.5: Documented Information – Outlines requirements for creating and updating documented information in the context of the oil and gas industry, which includes maintaining records of the calibration process.
Clause 8.4: Control of Externally Provided Processes, Products, and Services – Addresses responsibility for ensuring the competence of external providers, including those providing calibration services, with a focus on the specific needs and expectations of the oil and gas industry.
Clause 8.5.1: Control of Production and Service Provision – Requires implementation of necessary controls for production and service provision within the oil and gas industry, which includes the use of suitable monitoring and measuring resources.
Clause 9.1: Monitoring, Measurement, Analysis, and Evaluation – Discusses the need to evaluate the effectiveness of the QMS within the context of the oil and gas industry, which includes monitoring and measuring processes and equipment.
Clause 9.2: Internal Audit – Requires an organization to conduct internal audits at planned intervals to determine whether the QMS conforms to the organization's own requirements for its QMS, as well as the requirements of the ISO 29001 standard, with a focus on the specific needs of the oil and gas industry.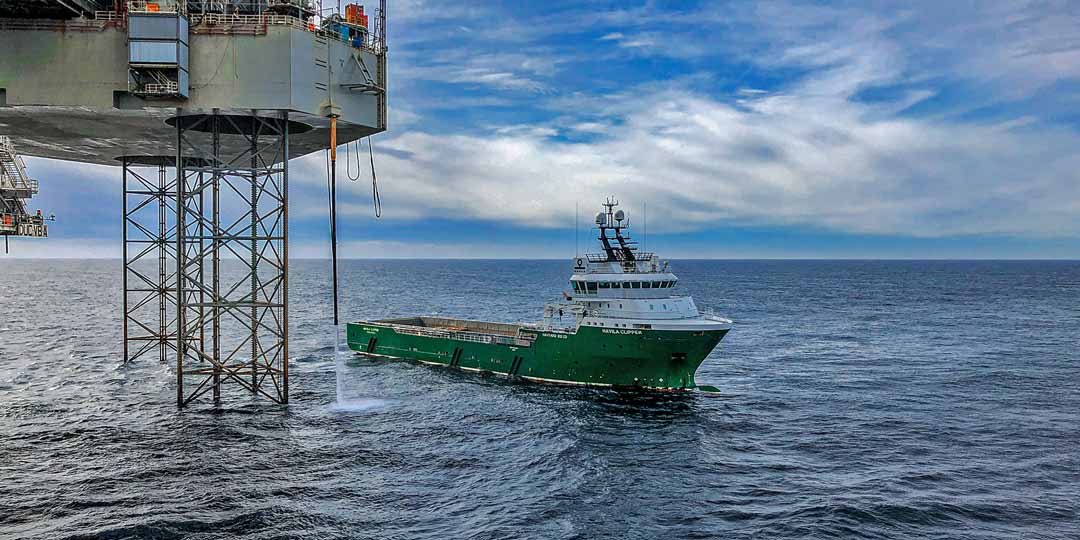 How GageList Helps Meet ISO 29001:2020 Calibration Requirements
GageList is an online calibration management software that manages, and tracks calibration records and processes in organizations of all sizes. Here are several ways in which GageList can help organizations meet the requirements of ISO 29001:
Secure Record-Keeping: GageList allows unlimited users on all accounts to have protected, role-based access to ensure only authorized personnel can view or manage calibration records, following ISO 29001 requirements. Store all records in one secure, cloud-based platform for easy access on any device.
Calibration Traceability: The software helps calibrate and verify equipment by keeping a record of activities, such as dates, intervals, and connection to international or national standards.
Tracking Calibration Status: Users can easily identify and monitor each instrument's calibration status, ensuring only calibrated equipment is used for measurement activities.
Managing Documents and Records: A central platform is provided for managing calibration records, certificates, reports, and procedures, meeting ISO 29001's documentation requirements.
Alerts and Notifications: The built-in system sends reminders about upcoming calibration due dates, helping organizations maintain schedules and avoid using non-conforming equipment.
Controlling Nonconforming Equipment: The software lets organizations manage and track problematic equipment by flagging and documenting issues and assessing their impact on product quality and customer needs.
Supplier Management Assistance: Keep a list of approved calibration service providers, track services performed by external providers, and monitor their competence.
Reporting and Analysis: Various reporting options enable organizations to analyze their calibration process performance, meeting ISO 29001's monitoring and evaluation requirements.
Integration with Quality Systems: GageList has a public API for integration with other quality management systems, supporting compliance by connecting within the organization's overall framework.
The GageList Difference: GageList is recalibrating calibration with game-changing features no other platforms offer:
If you have questions about implementing a calibration program to support compliance with ISO 29001:2020, please feel free to reach out to our Customer Success Team.